Follow us into the magic forest! A trall singer tells stories about people and creatures, timeless, everyday stories. Travelling from one village to another he sings melodies without words for dancers. The singing style of trall has been passed on for generations, and today it has gained new popularity because of its diversity. Beginning as Swedish folk music it can be Jazz, Pop and Rock – but everything is possible.
Trallskogen plays original compositions written by the Swedish-German Jazz singer Annika Jonsson inspired by Swedish folk music.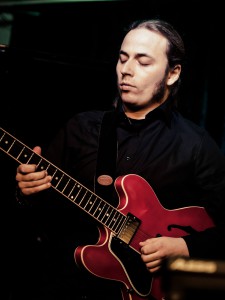 We have lost our guitar player. We will miss Steffen forever.
No upcoming shows scheduled
Past Shows
13

Sep

2019

Saarbrücken, DE

Garelly Haus

Garelly Haus

11

May

2019

Saarbrücken, DE

Theater im Viertel (TiV)

Theater im Viertel (TiV)

29

Mar

2019

St. Ingbert, DE

Stadthalle St. Ingbert

Stadthalle St. Ingbert

12

Oct

2018

Berlin, DE

Saarländische Landesvertretung

Saarländische Landesvertretung

05

Oct

2018

Saarbrücken, DE

Hotel Leidinger

Hotel Leidinger

12

Oct

2017

Saarbrücken, DE

Alte Feuerwache

Alte Feuerwache

27

Feb

2016

Saarbrücken, DE

Domicil Leidinger

Domicil Leidinger

13

Dec

2015

Pforzheim, DE

Mittelaltermarkt

Mittelaltermarkt

12

Dec

2015

Pforzheim, DE

Mittelaltermarkt

Mittelaltermarkt

11

Dec

2015

Pforzheim, DE

Mittelaltermarkt

Mittelaltermarkt
For booking or any other information, feel free to get in touch with Annika Jonsson. LINK